<<<<=====Share on Facebook Here and Google+ above
If you Like, RETWEET HERE============>>>>
And Comment Below!
Do What You Say You Are Going To Do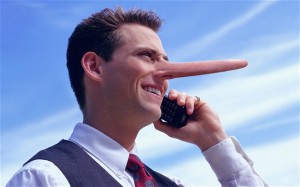 This to me is one of the best ways to create your celebrity or influence. There are way too many people who talk a good game but are just not putting forth enough action or honoring their commitments.
People are constantly interviewing you.
You don't know how long the interview is going to last so you must perform at all times.
With the power of the internet it is so easy for someone to get pissed off and start ranting on Facebook or posting a blog about your failure to do what you said you were going to do.
THIS COULD LEAD TO LONG TERM FAILURES IN YOUR BUSINESS
Everything is about social proof and while this topic is one of ethics, sometimes as marketers we over commit. I will talk about that in another post.
But we over commit and sometimes unintentionally let something that we view as small slip through the to do list and we leave the other person feeling unimportant. I know it sounds crazy but it is what it is.
You have to treat everybody like they are the one who is feeding your family.
More than likely that is what you desire.
Now we all have established relationships with certain people who if we commit to doing something with and we forget, they will say "hey no problem I understand you are busy."
To be frank with you what they are really saying is: I understand that  you don't value me or I know I am not top priority or I know how valuable you are and you forgetting about little ole me is no big deal.
How does that make you feel?
I mean really! Whether it's inadvertent or not it sucks to not fulfill what you have opened your mouth and committed to.
When you build a reputation of doing what you say you will do you will create so much leverage.
Number one you will make them feel good and they will tell others about how you make them feel.
Secondly, when you tell one truth many times it can lead to a lifetime of trust.
My best advice to keep a short list.
A short list is my version of a to do list that allows you to track your commitments. I call it the short list because you don't want to over commit so you get in the practice of saying no to things reverently that will impede on an existing project or take away valuable family time.
This small piece of advice will change your influence and make you more organized, accountable and give you more time.
We have all heard "Honesty is the best policy." Add what you just learned and you have "Honesty is not just my policy but my priority."
If you enjoyed this post please comment and share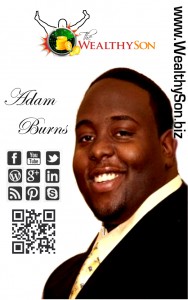 Email: AdamBurns@WealthySon.Biz
Work With Me – The Best Kept Secret
PS: If Your Upline Does Not Have a Step-By-Step Blueprint For Success, Check This Out (Unless You Already Have Too Many Leads) – Click Here For Instant Access
&nbsp