<<<<=====Share on Facebook Here and Google+ above
If you Like, RETWEET HERE============>>>>
And Comment Below!
One of the Common Denominators of Missing Success Online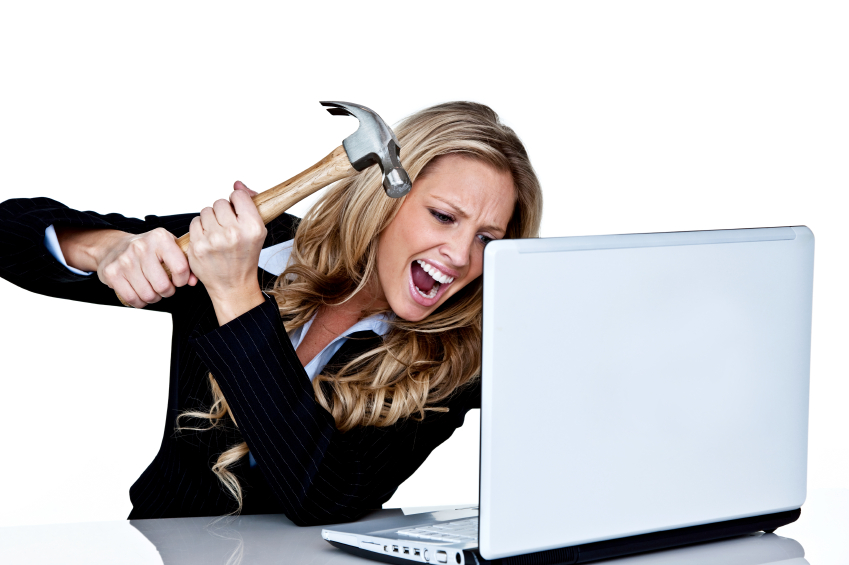 A critical factor in having long term success in Internet marketing without the shadow of a doubt  is the ability to stay focused and finish the projects in which you have started.  LOL! I know at this point if you have been marketing Online for any length of time you just had a thousand and one unfinished things run across your mind when I said that.
Of course you didn't start these mini projects with the intentions on not finishing them and moving on to something else but it's almost like you were coheres to do so.
It's like you went and bought a product that said do this and that if you do this then you would be rolling in the dough. But just as you think you are getting in the grove of working your new guru secret strategy then something happens. You either received an email from one of your trusted authorities and the sales copy was so great you just had to get it. Or you might have been surfing the net trying to figure out how to do a certain skill with in the strategy and boom another Product.
LOL!!
I'm no psychic I just happen to be somebody who has been down that road of $20,000 worth of Internet Marketing Products. Did I mention half of it I never ever opened up the confirmation page because I might have got sucked into a One Time Offer that had nothing to do with the product I originally bought?
Funny isn't it?
So without fail you find product after product telling you about another skill that you must learn to have the success that you desire. Then another and another.  (Sales letters, e-covers, capture pages, traffic exchanges, safe lists, banners, viral marketing, blogging, pay per click, AdSense, Facebook, Twitter, webinars, lead generation, product creation and the list goes on and on).  No matter how much you learn, there will always be that next thing.
There are 2 reasons for this—first; the industry is gargantuous and thousands of segments.
Hear my heart on this when I tell you it is virtually impossible to be an expert at everything.
I'm not telling you not to be diverse in your marketing but I am saying you don't have to know it all save the skill for someone else who you can outsource it to. There is absolutely no shortage of information pertaining to do things online from gurus, authorities, professionals, testers, teachers, trainers and fakers. LOL at fakers. No this is where the second problem comes in.
Unfortunately and fortunately we live in an ever changing marketing environment. With the innovation of technology and the daily changes to algorithms there is just not a way of perfecting any of this for any length of time but with the right focus you can master a skill that works for you that just may need to be tweaked here and there.
Hopefully you are getting my point that you must be focused in order to achieve the success you desire.  Again I am not by any means telling you not to be diverse in your marketing approach but you must have a Strategy in place.  I have bought and continue to buy tons of Internet Marketing products, webinars, live trainings, coaching, time from the greats. There is one common denominator from those who get my money regularly. Are you ready?
Well you should have guessed it they have a strategy and are laser focused on it.
Hopefully you are feeling by now?
You probably are wondering why in the world can't I stay focused. Again it is by design of the industry of hype, shine, glitter, true success and proven methods that really work.  Everybody is a marketer and there job is to attract you and they do.
One more personal story have you ever been online working on something and as you are trying to figure something out you end up going to either Facebook or your email?
Then what comes next. You favorite teacher, trainer or guru has sent you an email and  you say okay I'm not going to go through it right now so you open the ink in a new tab to return to it later. Then you see another email or a banner that catches your attention and what? You see the graphics or headline and you are officially sucked in. The video plays and before you know it, an hour or two has gone by and you can't even remember what you were trying to figure out in the first place but you bought the next game changer.
LOL.
Hope that you know that you are not alone. Put down your credit card for one second and get FOCUSED. Stop trying to shortcut the process. Find someone who has been around the industry for a while that does not go from strategy to strategy putting out random junk who is mega successful and enjoys sharing with you how specifically they are doing it without hype or glitter. Preferably someone who wants to teach you so that they aren't needed but you are loyal because they always put out quality stuff that you can use. My personal favorites in the industry have been: Daegan Smith, Dan Kennedy, Todd Falcone, Myron Golden, Dwayne Golden, Jonathan Budd, Matt Bacak, Mike Koenigs, Ray Higdon, Mike Dillard, Cedrick Harris and Matt Morris I am sure I might have have missed a few but its midnight and I'm tired. There is no such thing as buy me and I'll do all the work you just cash the checks. Stop buying those products. They are shortcut traps. Could you imagine going to college and taking a class that says when you graduate because you took this class you don't have to go to work and you will still get a fat check every two weeks?  It's the same concept here so Stop it and Stop it now.  If you don't you are going to waste lots of time energy and money and eventually you will burn out.
I say all this to say GET FOCUSED!

Success is a planned event get some guts, a coach, strategy and laser focus.
If you enjoyed this post please comment and share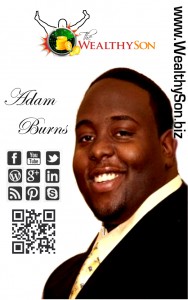 Email: AdamBurns@WealthySon.Biz
Work With Me – The Best Kept Secret
PS: If Your Upline Does Not Have a Step-By-Step Blueprint For Success, Check This Out (Unless You Already Have Too Many Leads) – Click Here For Instant Access