It is NOT YOUR FAULT you are in life where you are!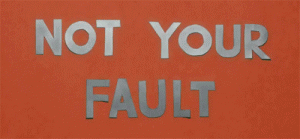 *******WARNING*******
YOU are not going to like my next statement….
Believe it or not you have to many people around you who will not tell you the truth….
Thats right you have a bunch of friends and family who cheer you on your journey to destruction….
Yep!!!
You are not further along in life because you don't have enough people around you who are further than you are in life.
For so long you have been thinking that your situation is cool because the people around you let you think so.
True story: My close friends and family allowed me to be comfortable being FATTTTTTT!!! I love them… nothing against them they did what they thought was best for my ego and self esteem.
How many of them do you think consistently told me to how to eat better or invited me to work out with them?
I am not blaming these beautiful people for my poor decisions and lack of self control.
However if you want to move forward in life you must get around people who will make you uncomfortable with you being comfortable failing!
PERIOD….
So you must give those around you permission to tell yo about yourself and dont take offense and if you dont think they are capable you need
"NEW FRIENDS"
There is a better way folks and today is your day!
With Love,
Adam "TheWealthySon"
P.S. You don't have it all together so pick one thing you should be working on and find 3 people who have achieved what you want and 2 people who are going after actively on a journey to achieve the same thing .
——————————————————————————————————–
Make sure You Leave Comments and Like and Share on every social outlet
Success is a planned event get some guts, a coach, a strategy and get laser focused.
If you enjoyed this post please comment and share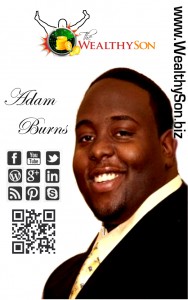 Email: AdamBurns@WealthySon.Biz
Work With Me – The Best Kept Secret
PS: If Your Upline Does Not Have a Step-By-Step Blueprint For Success, Check This Out (Unless You Already Have Too Many Leads) – Click Here For Instant Access