<<<<=====Share on Facebook Here and Google+ above
If you Like, RETWEET HERE============>>>>
And Comment Below!
Life is Going to Happen the Way You Tell It or Let It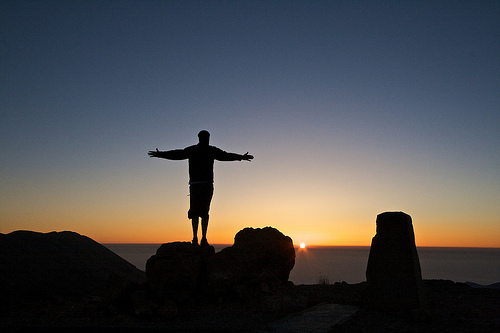 I did it. I did something that took years of procrastination. Countless failed start dates and only a few hours of planning to achieve.
Okay so I will tell you.
Today for the very first time I acted on and demonstrated my dedication to becoming the Master of my own life.
You probably are a bit confused but don't be.
For so long I have lacked discipline in many areas of my life which is a statement of fact and I have the results to prove it. It is a sad affair saying that because of the simple fact that I have invested into myself the necessary tools needed to prevent that outcome.
I have studied many successful businessmen, speakers, authors, clergymen, CEO's, entrepreneurs, philanthropist and motivators. One of the common findings between these individuals is the unique intangible traits or characteristics of being flat out focused and DISCIPLINED.
I believe that many times past I have had great focus hence I have been pretty successful in a lot of my endeavors. however I have never reached the pinnacle of where I wanted to be because of the lack of discipline. I knew that I needed it but I couldn't figure out for the life of me why I couldn't discipline myself so that I could indeed have the success that I wanted and oh so deserved.
I often wondered why mentally I couldn't push hard enough to motivate my physical to cooperate.
It may sound stupid to you but I knew exactly what I needed but a part of me just wouldn't cooperate no matter how bad I wanted it.
That's a key for you to remember.  No matter how bad you want something both mind and body must agree or one will always lose.
I sit and I laugh at myself. I would trick myself into believing that I was going to be more disciplined and I even created an atmosphere conducive for discipline so I thought. I bought tons of self-help books, affirmation and meditation audios, day planners that turned into note pads and courses that wasted space.
Now that I think about it I bought a planner a couple of years back that cost about 60 bucks and I never even cracked it open.
I use to believe that if I put money to something that I would automatically commit to using it.
FAIL!
So what was it that I needed? What was it that I was missing? How could I turn the corner in life and get on the path that would inevitably lead me to accomplishing my big dreams and run into even bigger dreams that I never even dreamed?
Number one I needed to get revelation that God created me in His image and that I have the power to create and manifest full abundance in all that I do.
Number two I had to come to realization that this same God that lives on the inside of me is a God of order and everything that I do must have order or I will function outside of my spiritual nature. Leaving me to explore different ways to obtain certain results that can't happen because my very core doesn't recognize its coding. No matter how sophisticated and great the software it will even go through process of downloading but at the end will present error.
So the bottom line is that I must "set myself to receive" not in thought but in planning and pursuit.
How many of you know that the mind, body and soul are separate in their purpose but are collective in their result? No matter how hard you push the mind and soul if the body isn't functioning the results will show.
So I submit to you that on today I made a commitment in mind body and soul for the first time to do Life on a mastery level meaning nothing lacking nothing broken. ALL Things (mind, body and soul) now have devoted time and attention and I have released myself from the control of Life and Time.
I will talk in great detail in my next posting about what I have done to free myself from the grasp of Life and time and how you can to can get control over your life no matter where you stand right now.
Success is a planned event get some guts, a coach, a strategy and get laser focused.
If you enjoyed this post please comment and share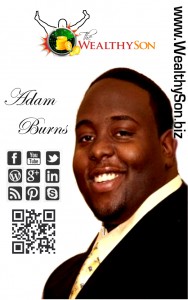 Email: AdamBurns@WealthySon.Biz
Work With Me – The Best Kept Secret
PS: If Your Upline Does Not Have a Step-By-Step Blueprint For Success, Check This Out (Unless You Already Have Too Many Leads) – Click Here For Instant Access