Shift your thinking from short term to thinking as you were created.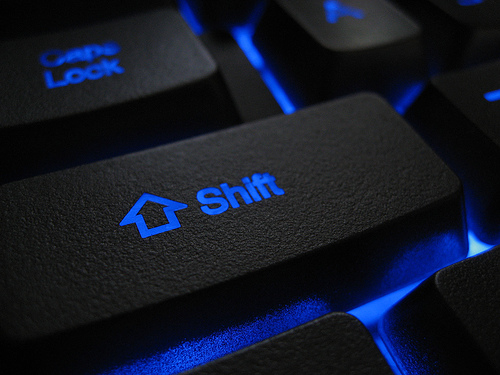 HUH?
Explain!
Well here's the deal for so long you have been motivated and taking action on short term agendas.
I submit to you that you are only failing when your priorities don't quite line up with your destiny.
SO the key here is to figure out your purpose for living. Now the way you will dominate again is to keep the destiny the focus.
Your destiny cannot be a short term accomplishment.
Your spirit is eternal and that is how you must perform.
It's never too late to go back and restructure your thinking unless you QUIT.
Think of your life as a franchise owner and not a manager. A failed season is not the end of the world it's just a………………….
Well…………………….
…….it's just a bad season.
Your question is now "How do you bounce back from a bad season?"
Start a new one and believe that you will win the super bowl this season.
Well not exactly…..
But starting a new season is part of it.
I have learned this from being a Redskins Fan. Every year we make a bunch of adjustments be it in the front office, coaching staff, players, stadiums, cities and even the grass.
No matter how many failed seasons at the beginning of every year as fans we believe that we can win the Super Bowl.
Until Last year.
Reality Kicked in.
We realized that we sucked and that we can't keep making small short term fixes to get back to being a prized franchise again.  So we did what many people refer to as rebuilding.
Rebuilding is when you admit that your structure is weak and that you need to fix the foundation and look for long term results which mean new blood and training and development. Most of all patience. Your concentration is no longer on short term adjustments and winning the super bowl right now it shifts to what we can do to have a winning season while we work ourselves back to a super bowl contender in the future.
That may be a little confusing because your focus is still the super bowl but just not this year.
This a hard time initially full of heart ache and low expectations.
However from season to season you can see the turn around and because you are building lasting results piece by piece you are getting excited all over again…
Now the future is bright and when you win this time you know you are built to win it again and again and again creating a dynasty.
Keep in mind short term goals do help you get through seasons when you don't hit your bigger long term goal.
So celebrate short victories as such, Short Victories and keep it moving.
Always remember that a loss doesn't make you a Loser but quitting guarantees it.
*We all remember great contenders who have lost the big one: Michael Jordan, Dan Marino, Charles Barkley, Muhammad Ali, Mike Tyson, the 90's Buffalo Bills, fab 5 university of Michigan and who could forget the 2007 New England Patriots
If you enjoyed this post please comment and share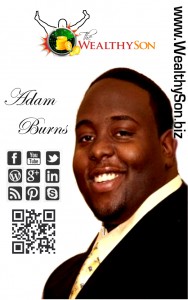 Email: AdamBurns@WealthySon.Biz
Work With Me – The Best Kept Secret
PS: If Your Upline Does Not Have a Step-By-Step Blueprint For Success, Check This Out (Unless You Already Have Too Many Leads) – Click Here For Instant Access