<<<<=====Share on Facebook Here and Google+ above
If you Like, RETWEET HERE============>>>>
And Comment Below!
The More Leads You Have the More MLM Success You Can Achieve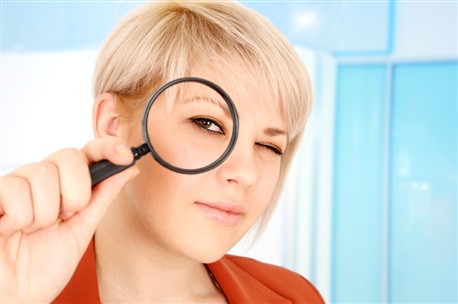 As far as I can remember, MLM success has always been based on the ability to generate more leads or prospects, close them and duplicate the process to the point where if you were removed the beat goes on. I am in my 10th year in the industry. Over the last 10 years there has been a drastic change in the way that we communicate with each other. When I first started in the industry there were only 2 real effective ways of sharing your opportunity, on the phone and in person. Because of the power of the internet and its advancement we now have been able to add speed and reachability like never before. Thanks to the social networking movement, it has become quite easy to increase leads in a MLM business.
I mean, I'm sure you remember those days when we had to call up people on their home phones or talk with random strangers on the street about MLM opportunities. This was only half the battle, then we also had to get them to show up at seminars. This was your work cycle if you wanted to have a chance at any MLM Success. I remember like it was yesterday going out to contacting team at the malls, having phone team, spending most of my evenings at Starbucks and Barnes & Noble.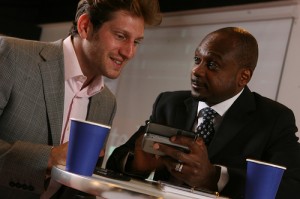 I look back and kind of chuckle in those days I really didn't know that there were any other network marketing opportunities that existed outside of Amway(Quixtar), Primerica, Pre Paid Legal (Legal Shield), Primerica, Noni and Herbal Life.  I was in Amway and they did such a good job of keeping us focused that we only saw other company's out in the field prospecting.
It wasn't until much later after doing more online that I was exposed to thousands of opportunities.
Things are just not the same anymore not to say that some people still don't build their business the traditional way or both.
I remember purchasing lead list I was in the car business and saw that it was used effectively there and I thought that I had discovered the best thing ever.
I mean who didn't need more leads?
I really thought I had discovered the secret sauce.
But Now, getting more leads for your MLM business is much easier than it ever has been. With the help of social media, my ability to create or increase leads for my MLM business just by doing a few clicks everyday is almost shameful for all of my hard work grinding it out when I first started. Don't get it twisted once I get the leads I do a heck of job and take time building quality relationships. Not to mention it takes time transitioning those leads from online to offline which happens to be my preference. Social networking sites have played a major role in my MLM success as of late.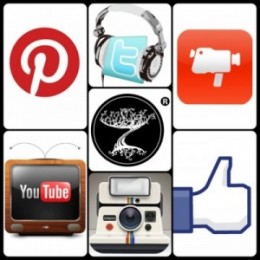 The social site that has enabled me to Increase leads the fastest is Facebook.
Even though  I have only been using this site for a short while Pinterest has had the quickest response out of all Social sites including Youtube, Facebook, Twitter or linkedin. Well at least for my targeted audience.
But I have had the bulk of my success on Facebook and I have plenty of resources on my main site about using Facebook affectively but I will give you the short version.
Facebook is currently the 2nd most visited website on the internet. The way I used Facebook was, I uploaded a nice looking profile picture of myself and then I strategically searched for people who had interest similar to mine. Thereafter, I sent messages and friend request to them and they became a part of my viral MLM success plan.
After I reached about 2000 friends some from old class mates family and friends, I soon started to attract people to want to add me. Believe it or not it was pretty much on autopilot from there I started to increase leads like a machine all for free. I have gone over my limit of 5000 friends but I find myself doing a Facebook sweep every so often so that I can have room to add good quality people like yourself. You have to note though, that if you want to have MLM success using social media then you have to share quality content with people. Share something that you know is definitely going to help people and I bet you will start to generate more leads in no time as well.
Im no twitter Guru but I have generated More leads through Twitter spending almost zero time on the physical site compared to folks who live there.
Twitter is like the stepchild in my viral MLM success plan. LOL!
When I joined Twitter, I didn't have that many followers and compared to others I still dont, and so I searched for other MLM Leaders and started to follow them. I had always been sharing great content on achieving internet marketing and MLM success online on my blog. So I started to put tweets on twitter with a link to my recent posts from my post directly. This really helped me generate more leads and currently I have a pretty decent number of people who follow me from my tweets linking back to my post on my blog.
I have even developed more leads using Youtube!
Creating videos has never been so easier. There are plenty of tools available on the internet today that can help you create a video which you can use to teach people about having MLM success. Now, after you have created the video, all you have to do is simply upload it on Youtube. As you start to get more views, you will be able to increase leads for your MLM business right away.
I mean you really don't even have to use any outside tools or software you can upload a video direct from a webcam. Google loves youtube!
SECRET- They own it! Start making videos based upon things you are learning and content that you develop.
The reason behind my MLM success online  is simple. I always share quality content with people. I have been able to increase leads for my MLM business steadily at no cost because I built trust with people who subscribe to my list. I don't just sell them good stuff that I deem valuable but I also provide them with applicable information that can use whether they are in business with me or not.
 
Success is a planned event get some guts, a coach, a strategy and get laser focused.
If you enjoyed this post please comment and share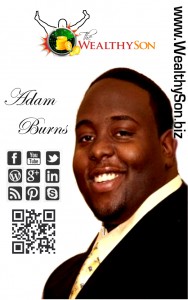 Email: AdamBurns@WealthySon.Biz
Work With Me – The Best Kept Secret
PS: If Your Upline Does Not Have a Step-By-Step Blueprint For Success, Check This Out (Unless You Already Have Too Many Leads) – Click Here For Instant Access