<<<<=====Share on Facebook Here and Google+ above
If you Like, RETWEET HERE============>>>>
And Comment Below!
Turning Every Web Page into a Lead Collector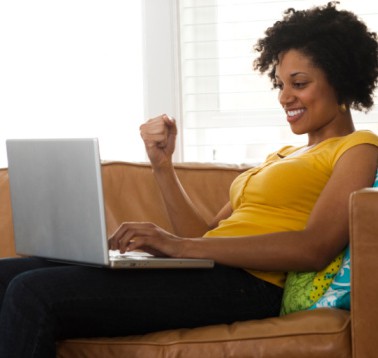 Turning every web page into a lead collector is always a better strategy than just relying on a bunch of different sales pages.
Instead, work on getting as many visitors as possible to convert to subscribers – and then, from there, get them to consider buying.
If your page generates a lot of natural search engine traffic, but it ends up on various content pages, consider adding sidebar opt-in forms; and opt-in forms that act as page breaks.
Of course, you will want to spend the time to determine which method is actually the most effective for your given site. For instance, do sidebar opt-in forms work better than top square opt-in forms? Or are you simply better off altogether by using text link advertisements to your actual opt-in page?
Another way in which you can begin turning every web page into a lead collector is to create a javascript hover-over or fly-in. These are different variations of "pop-up," which are actually a moving part of the page, rather than a separate page altogether.
If you decide to go the hover-over or fly-in route, you will want to make these opt-in forms as non-invasive as possible. If people suspect this is related to its hated cousin, the pop-up, they'll click off of your site before they even get the chance to read the form and consider opting-in.
If you use an autoresponder service like GetResponse, they will actually allow you to design these forms with their interface. This includes sidebar forms, full page forms, squeeze page forms, and hover-over and fly-in forms.
The best way in which to determine what will really work for you is by testing. You may even want to consider using multiple forms on the page, such as a sidebar form and a fly-in form. This can considerably increase your conversion rates – and subsequently turn every page into a lead collector.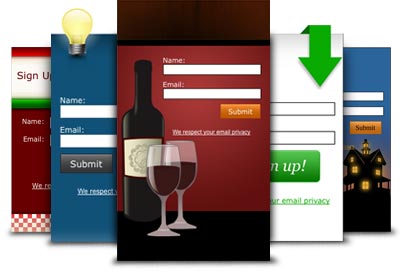 If you enjoyed this post please comment and share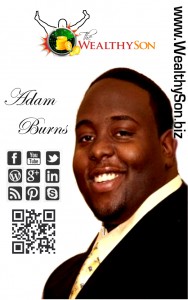 Email: AdamBurns@WealthySon.Biz
Work With Me – The Best Kept Secret
PS: If Your Upline Does Not Have a Step-By-Step Blueprint For Success, Check This Out (Unless You Already Have Too Many Leads) – Click Here For Instant Access