<<<<=====Share on Facebook Here and Google+ above
If you Like, RETWEET HERE============>>>>
And Comment Below!
 What Happened to You?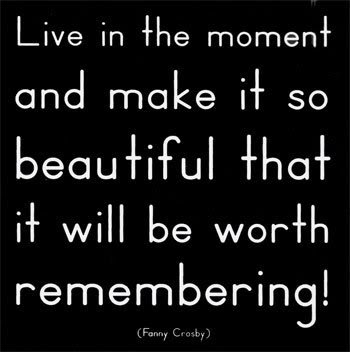 I am beyond shocked at how today has gone. This is day three of mastering my Life and Living the Best Life for The Rest of MY life. I thought that today was going to indeed present a challenge.
Why?
Real simple my mother and wife want to start a tradition for the night before thanksgiving and last night was there little planning meeting. (Procrastinators)
Any way to make a long story short that meeting turned into other conversations and it didn't end until about 2am which then led to me going to bed at like 315-330am.
Now for me I am use to staying up that late but keep in mind I am not use to getting up at 7am.
So I knew for sure that this was going to cause a problem and shock my system at 7am.
Boy was I wrong I got up without a problem stumbled up the stairs and began my workout.
Hold on a minute you don't have any idea of what I am talking about or do you?
Let me give you some back story if you have been following the post for the last couple of days you know that I made a decision to set myself to prosper in every area of my life including the areas that previously brought me pain so in return I avoided them.
In this decision I discovered I was lacking a great deal of habits and discipline.
SO I decided to put myself on a schedule.
It's funny how you turn back to things that you did as a child because you know they work.
I use to hate having a schedule as a child but I tell you what it kept me organized disciplined and out of trouble.
But anyway I decided that I was going to be the Master of MY LIFE and no longer accept be subservient to time and life happening on its own.
So then I got revelation from God that anything you master you must give account for. That led me to tracking my entire life like a business and having a strict and detailed daily agenda and schedule to manage my entire life and give even balance to my LIFE.
So I hope that caught you up.
"I took the time and am continuing to take the time to allow you to look into what I am doing in my life because many of us have gotten fed up with disappointments and unconsciously started giving up on life. Time goes by you look in the mirror you look older,  your favorite outfit no longer fits like its suppose to, friendships start disappearing, every day is the same ole same ole with no excitement no motivation to live life outside of spouse or children and you really don't enjoy your life and say what the heck happened to me?"
I know for many of you some of those things are happening as we speak and you haven't done anything about it. You want different but have done different.
Some of you may read the above and say that's not me I am happy with my life but if you dig down deep enough you will find that you are not really happy with your life you are just happy with the things that you have prioritized like your Job, Money, parenting, relationships, etc. while still there are other important things in your life that are suffering and because you have blocked it out life comes at a surprise to you. Anything out of your normal is an emergency and creates stress which you have not learned how to deal with.
So this is for you too!
Anyway now that I have everybody's attention I think that it is important that I go into detail about my planning and scheduling to put myself in control over my life however I have ran out of my scheduled time so here is the deal. I will make another post today focusing totally on my mindset adjustments, planning of my schedule and how I stick to it. I will post it tonight between 7pm and 9pm est., you lucked up bible study was cancelled tonight so I have extra time for this next post. Don't be upset I am in submission to my schedule and my schedule says times up so we will talk again later tonight. For those of you who are reading this after 11/21/2012 then you can just go to the post entitled "a better served you allows you to serve others better."
I will leave you with this you are a spirit that lives in a body that possesses a soul and if one part lacks proper balance then the other two will be forced into a role that they weren't designed to fulfill.

Success is a planned event get some guts, a coach, a strategy and get laser focused.
If you enjoyed this post please comment and share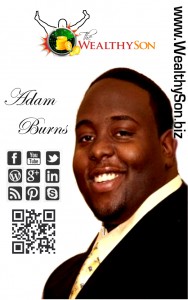 Email: AdamBurns@WealthySon.Biz
Work With Me – The Best Kept Secret
PS: If Your Upline Does Not Have a Step-By-Step Blueprint For Success, Check This Out (Unless You Already Have Too Many Leads) – Click Here For Instant Access